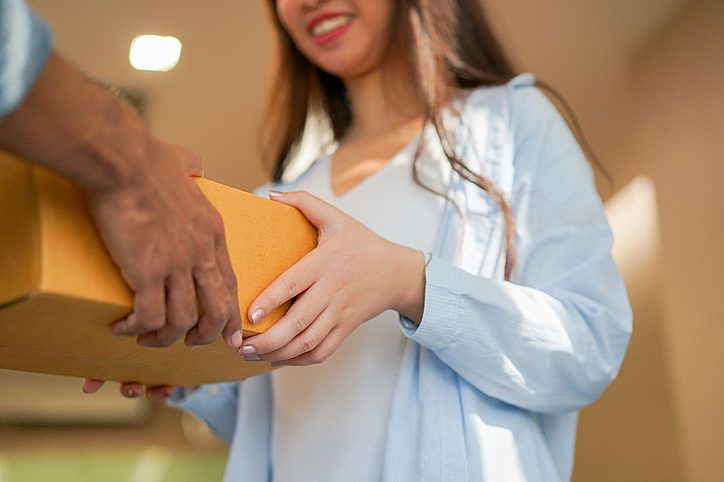 The end goal of any customer journey goes beyond completing a purchase. The post-purchase experience can be just as important as the purchase itself, so it's crucial that the purchase meets the customer's expectations. Unfortunately, that's not always the case.

Your return policy could be the key to convincing a customer to buy―and buy again, even if they choose to return a product. Below, we'll explore how product return policies can impact buying decisions and your customer experience.
Writing Your Return Policy
Your return policy is a document that explains how a customer should bring a purchased product back and exchange it for cash, a replacement, or store credit. It's an important document that customers look for when they are unsatisfied with a purchase.
What to Include in Your Return Policy
Having a comprehensive return policy in place can make-or-break a customer's decision to buy. According to a UPS survey, 66 percent of shoppers review a retailer's return policy before making a purchase, while 15 percent abandon their cart when the return policy is unclear. Business Insider reports that approximately $4.6 trillion worth of merchandise is abandoned every year.
Your return policy should clearly explain:
Types of items that are able to be returned (e.g., sales items are unable to be returned)
Time limits and warranty on returning items (e.g., 90-day return period with a 1-year warranty)
Whether refunds are available and in what form (e.g., cash, store credit, replacement, etc.)
Logistics of the return process (e.g., mail, in-store)
Return Policy Legislation
Check your jurisdiction for laws regarding what your return policy should cover. For example, in the U.S., there are laws in 14 states that affect return policies and their requirements. In Maryland, for example, retailers are required to post their return policy on the storefront wall, merchandise, or receipt. In Massachusetts, retailers must disclose their policy prior to completing a transaction.
If you operate internationally, be sure to check the laws in those countries. For example, in the UK, when a customer buys a product online or by mail, the law requires brands to provide a refund within 14 days of receiving the product and the customer doesn't have to give a reason.
Improve Your Return Experience
A great return experience can be crucial for customer retention. A study by Optoro, a returns optimization platform, found that 90 percent of consumers say they're less likely to buy from a brand if they have a poor experience with their return.
Although it can be costly for companies when returns occur, making it a seamless and customer-oriented process is important for customer retention. Zappos Vice President Craig Adkins told Fast Company, "Our best customers have the highest return rates, but they are also the ones that spend the most money with us and are our most profitable customers."
Savvy brands are already making improvements to their return experience. Here are a few ways your brand can optimize your return experience.
Allow Free Returns
Allowing customers to return items at no cost can be the deciding factor in a customer's purchase decision and can improve their overall customer experience. Narvar's The State of Returns report found that 69 percent of shoppers won't make an online purchase if they have to pay for return shipping. In fact, free returns could increase spending by 158 to 457 percent (when compared to pre-return spending), according to a study published in the Journal of Marketing.
Allow In-Store Returns
In addition to free returns, allow customers the option to return online purchases to a physical store location. The aforementioned Optoro study also found that 87 percent of consumers prefer to return items directly to a store location instead of shipping them back. Amazon, for example, partnered with Kohls so that Amazon purchases can be returned at kiosks in Kohl's stores.
Set Lengthy Return Periods
While 30-day or 90-day return policies are standard, some brands like L.L.Bean have eliminated time limits altogether, allowing customers to return products whenever they see fit. A study by researchers at the University of Texas-Dallas found that while a more lenient policy can result in more returns, it also can result in more purchases. Not to mention, the longer the period customers had to return an item, the less likely they were to return it.
Understand Why Items are Being Returned
Customers return products for many reasons. According to the Internet Merchants Association's Distribution Center Operations Report, the top six reasons for customer returns are:
The customer purchased the incorrect product or size.
The customer decided the product was not needed or wanted.
No reason for the return was given.
The product did not match the description on the website or in the catalog.
The product did not fit the customer's expectations.
The company shipped the incorrect product or size.
Look at your company's return data to better understand why your customers are unsatisfied with their purchases.
Resolve Return Issues
While some of the reasons customers return items are out of your brand's control (e.g., customer ordered incorrectly or reconsidered a purchase decision), others should be resolved within your organization. For example, if 25 percent of your returns are because the product didn't match the description on the website, then it's important to revise the copy and/or image to better clarify what the customer can expect from your product.
Need help resolving return issues for a better customer experience? IntelliShop has the customer experience solutions to bring you unparalleled insight into how customers experience your brand before, during, and after a purchase has been made. Contact IntelliShop today to request a consultation.
Related Articles
October 1, 2021
How Kindness Can Create a Better Overall Customer Experience
A recent Wall Street Journal article reminds us of the role that kindness plays within customer experience, both on the staff and end consumer sides. This is especially important in the current Covid-19 environment for the restaurant and hospitality industries as several...
Read Article
August 24, 2021
Why Emotion Matters in the CX Journey
Establishing an emotional connection with your customers is important to establish loyalty, drive more revenue and increase customer lifetime value for your business. How you capture emotion can vary from post-transaction surveys, to requesting reviews of their experience to...
Read Article
One of the Best
IntelliShop does a wonderful job handling all of our needs. I'm glad they look after Stellantis! They are one of the best partners that we work with.

/
Stellantis