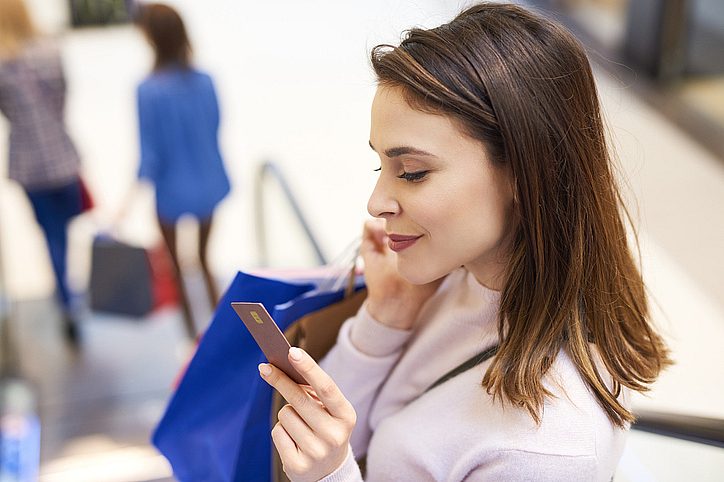 It's no secret loyalty rewards programs can be popular among customers. However, just because you have one, doesn't necessarily mean it's effective. According to a report by Bond Brand Loyalty, the average consumer belongs to about 14 loyalty programs, but uses fewer than half of those on a regular basis.

A well-designed customer loyalty program can be a win-win for both brands and customers. As the name implies, these programs help build brand loyalty. As a result, this can maximize the lifetime value of a customer and bring additional recurring revenue to the company by making customers happy with perks and rewards. Follow these best practices for creating a loyalty reward program that every customer wants to join.
Keep Your Rewards Methodology Simple.
When it comes to creating your loyalty rewards program methodology, the simpler, the better. You don't want to confuse customers with complex equations to earn rewards. "Twenty-one points equals one dollar, and $10 dollars earns 20 percent off your purchase" sounds like more of a headache than the reward is worth.
Many companies use a point system, where customers have to earn a set number of points to redeem their reward without the need for a calculator. For example, Sephora's Beauty Insider program keeps its points system simple by measuring points in dollars and rewards in cosmetic items. Every dollar spent earns one Beauty Insider point, and members can redeem points for free gifts at checkout. This ease of participance has contributed to the program's success of 17 million members who make up as much as 80 percent of the beauty store's annual sales.
Transform Members into Brand Advocates.
A top-performing rewards program doesn't just increase profits; it should also engage with your customers. MIT Sloan Management Review found that customers are 117 percent more likely to recommend your brand to others when you have a top-notch loyalty program in place. Leverage your loyalty program to incentivize the behavior you want from your customers.
Cosmetic and skincare retailer Tarte serves as a great example of using their loyalty program to boost social media engagement and user-generated content. Members can earn rewards points for activities like posting a selfie, writing online reviews, and uploading video tutorials. This not only turns members into brand advocates but helps to improve the post-purchase customer experience as well.
Offer Customers Rewards Today and Tomorrow.
To increase engagement throughout your rewards program, it's important to offer both long-term and short-term rewards to customers. MIT Sloan also found that customers equally value loyalty rewards programs that allow them to accumulate points over time for a big reward but also earn points fast enough to quickly spend on small rewards. Southwest Airlines' Rapid Rewards loyalty program, for example, offers members short-term benefits like free priority boarding, while mileage points can be racked up over the long-term to earn free flights.
Personalize the Rewards.
As with any touchpoint along the customer journey, it's important to personalize experiences for customers. The previously mentioned Bond Brand Loyalty report also found that a customer is eight times more likely to be satisfied with a customer loyalty program if it's personalized to them.
Collect and leverage your customer data to make personalized rewards. Starbucks, for example, requires members to order and pay with their app. By centralizing customer transactions, they are able to collect data on customer preferences and behavior to later offer personalized rewards for go-to drink orders, frequently visited locations, and seasonal favorites.
Don't be Afraid to Charge a Fee.
If your rewards program is as good as you believe, customers won't mind paying extra to be a part of it. In fact, Retail Dive reports that more businesses are beginning to launch customer loyalty programs with a fee. As Matt Schultz, senior industry analyst at CreditCards.com, says in the article, "If people are loyal customers of a store, they'll be willing to pay for these types of programs—as long as they feel like they're getting value."
Barnes and Noble, for example, has long charged the members of its rewards program. Members pay an annual $25 fee in exchange for exclusive discounts, free expedited shipping, and other benefits that contribute to the bookstore's increased customer loyalty and sales.
Consider Non-Monetary Rewards.
Not every customer loyalty program has to offer a monetary reward. Sometimes, doing the right thing can be incentive enough for customers to pledge loyalty to a brand. The Salesforce State of Marketing report found that two-thirds of customers are willing to invest in brands that take stances on social and political issues they care about.
TOMS, for example, uses its customer loyalty program to make a difference on a global scale. With every purchase, customers are able to help create change through the brand's initiatives like the One For One shoe donation and causes like the Wildlife Conservation Society.
Make the Customer Experience Easier.
Your loyalty rewards program shouldn't be used to buy a customer's happiness. Look for ways to use your rewards program to make the experience easier for the customer. This could be as simple as saving a member's payment information to streamline the process for future purchases, or by leveraging technology like the Marriott Rewards program that allows members to check into their room online and use the mobile app as a room key.
Partner with Other Brands.
To offer a more complete and unified customer experience, consider linking your rewards program with brands across your enterprise and/or with other brands whose products and services complement yours.
For example, Williams-Sonoma's key rewards program allows key holders to unlock rewards at any of their seven brands, which includes Pottery Barn and West Elm. Rewards programs can also include other companies outside of your brand, like Hilton and Lyft. Being that travelers often need hotel and transportation services on the road, the two companies partnered together to improve customer experience by rewarding Hilton Honors members points for Lyft rides.
Don't Rely on Loyalty Rewards Programs Alone.
Don't let rewards compensate for a poor customer experience. It's important for brands to continuously evaluate and improve all areas of the customer experience.
At IntelliShop, our mystery shopping solutions are designed to evaluate the customer experience at every touchpoint of the customer journey. We also offer voice of the customer tools, competitor analysis, and compliance audits to provide a holistic view of your customer experience. Our findings are then presented to you in a detailed, actionable InSite™ report to create a real and effective plan to help your business go from good to great.
Contact IntelliShop today to see how we can help you improve customer loyalty at your organization.
Related Articles
October 1, 2021
How Kindness Can Create a Better Overall Customer Experience
A recent Wall Street Journal article reminds us of the role that kindness plays within customer experience, both on the staff and end consumer sides. This is especially important in the current Covid-19 environment for the restaurant and hospitality industries as several...
Read Article
August 24, 2021
Why Emotion Matters in the CX Journey
Establishing an emotional connection with your customers is important to establish loyalty, drive more revenue and increase customer lifetime value for your business. How you capture emotion can vary from post-transaction surveys, to requesting reviews of their experience to...
Read Article
Clients First, Always
IntelliShop has great client services managers. They work hard and put the client first, always. They worked hard to meet our constant requests for change and improvement and provided a friendly and non-combative response, even when we pressed them hard.